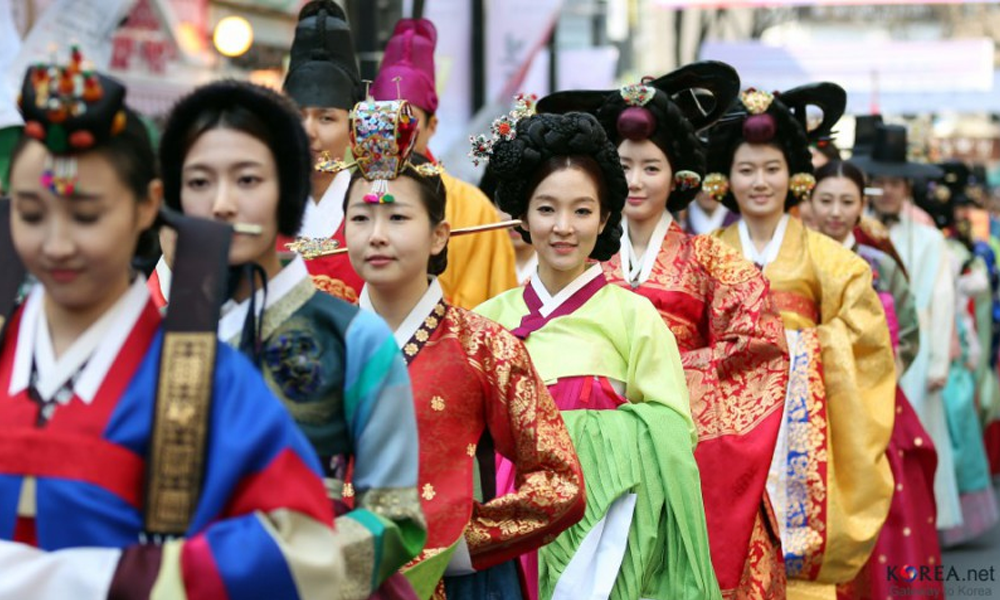 source
---
As I continue my research for my thesis proposal, I had hit a roadblock when dealing with the architectural aspect of the proposal. In order to have a greater understanding of the existing facilities between North and South Korea, I did some "horizontal" scaled research, where I looked at a myriad of different facilities and split them into different categories, and compared them in scale, and how similar they were to the opposing side of Korea.
---
The Search Continues…
---
Last week I worked on precedents involving the cultural centers that currently exist in both North and South Korea, where I looked into what kind of architectural elements these facilities had versus how cultural exchange can be facilitated between both sides. Today I focused on the concert halls or theaters, and how a theater space is interpreted in South Korea vs. North Korea.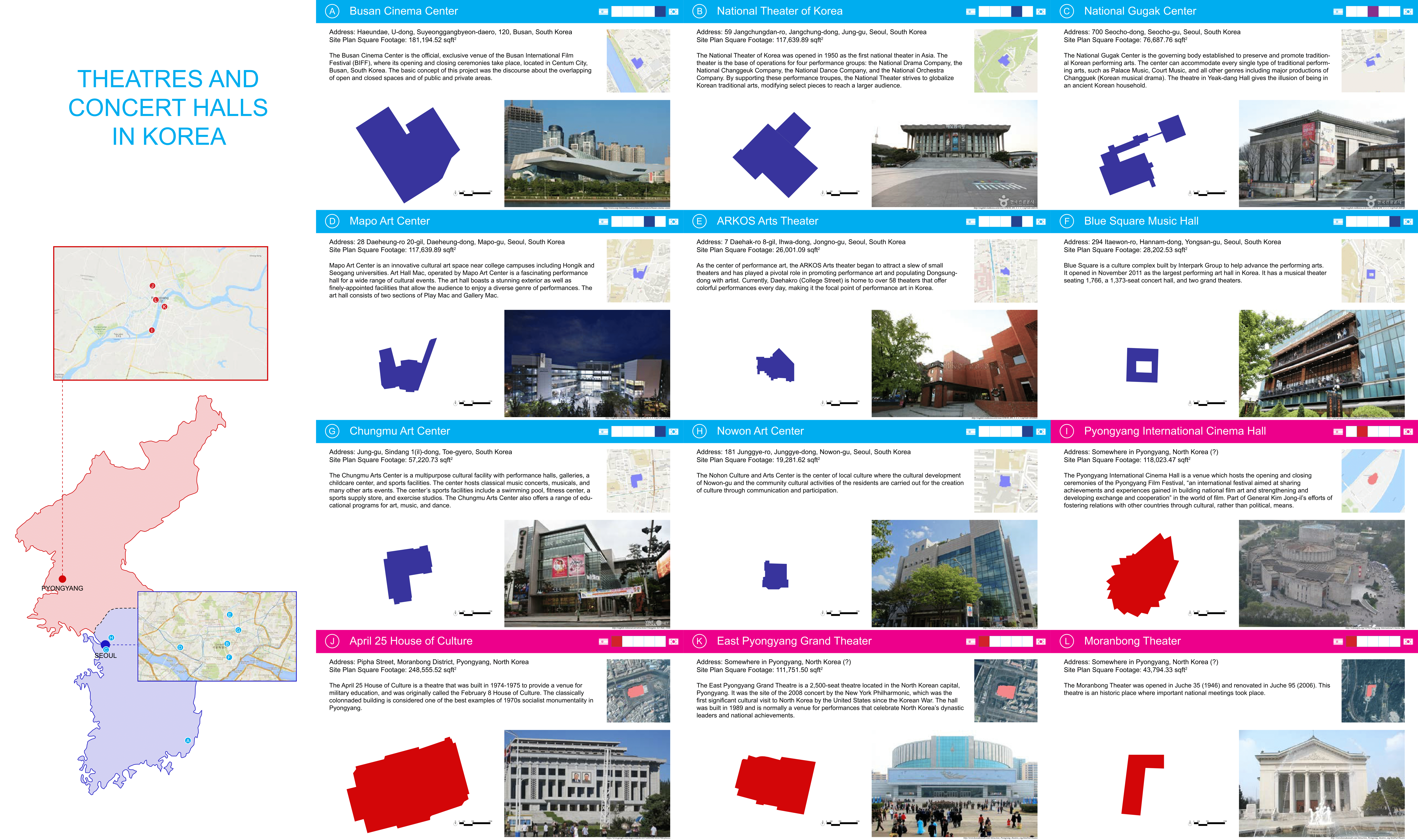 Culture Part 2: Concert Halls
---
These precedents are directly compared by scale, and location.